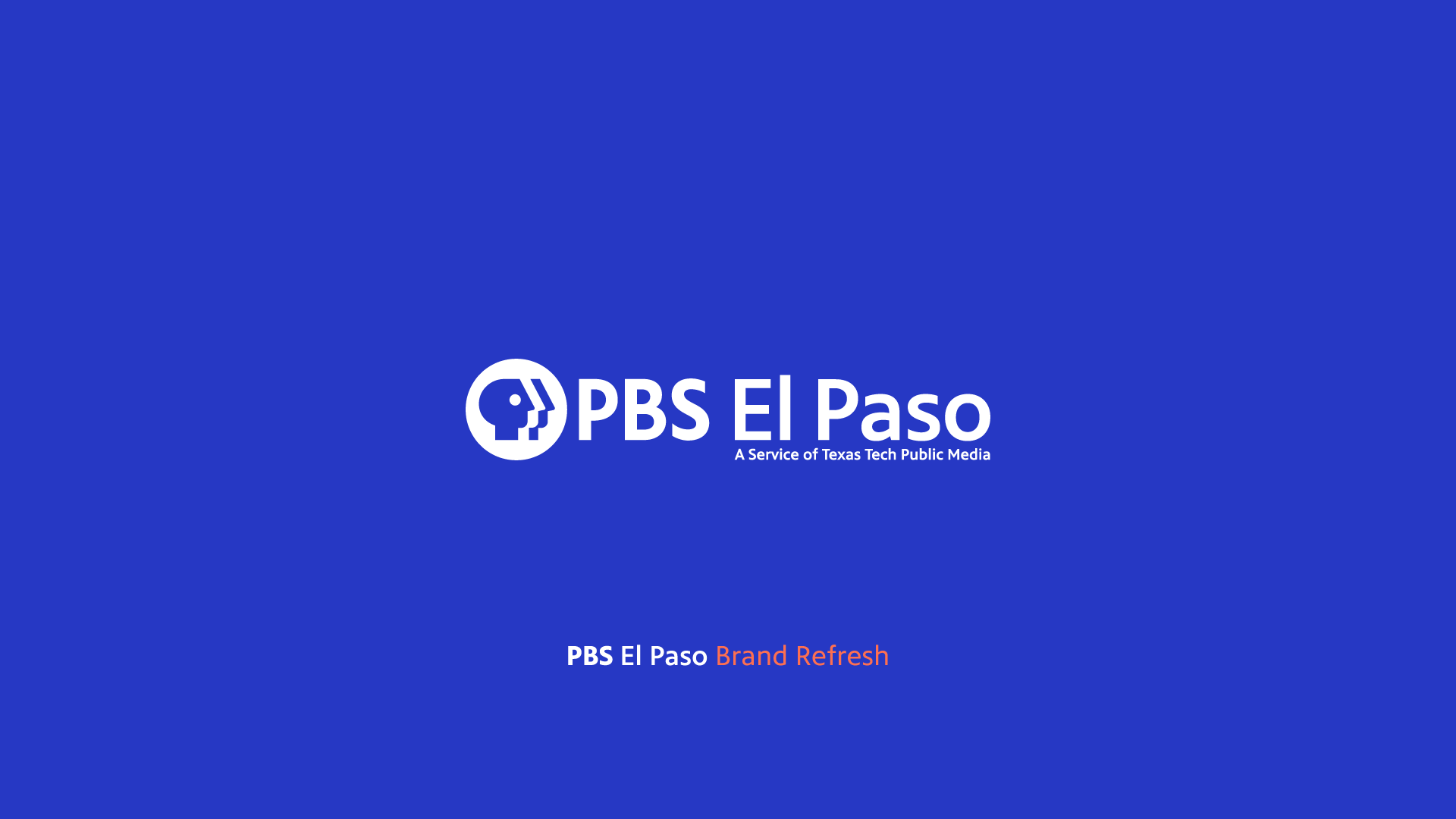 LOCAL NETWORK KCOS 13 MARKS NEW PHASE WITH NAME CHANGE TO PBS EL PASO
New name reflects station's long-standing commitment to providing quality programming in El Paso
El Paso, Texas - Today, El Paso's local public broadcast station KCOS 13 officially changed its name to PBS El Paso. The new name reflects its long-standing affiliation with Public Broadcasting Service (PBS) and its deep ties to the El Paso community, where it has provided local programming and storytelling more than 41 years.
As part of the rebrand, PBS El Paso unveiled a new logo, which aligns with the new national PBS organization brand refresh. The organization also launched a revamped website and social media channels using the PBS El Paso name.
"Many of our viewers and donors already referred to our station as the local PBS station, so in many ways our new name reflects how the El Paso community already sees and knows us," said Emily Loya, Station Manager for PBS El Paso. "It also reaffirms our commitment to bringing innovative programming that educates and empowers our viewers to the El Paso community."
Today's rebrand marks the next stage of a transformation at PBS El Paso that will strengthen the station's resources and increase its long-term sustainability. On October 1st, PBS El Paso officially joined the Texas Tech Public Media family. Texas Tech is a strong institutional partner with significant resources and Emmy winning talent that PBS El Paso can draw from.
"While many in El Paso have come to know KCOS 13 as their local PBS station, there is an opportunity now with the station's new name to introduce it to a wider audience," said Paul Allen Hunton, General Manager of Texas Tech Public Media. "We are excited to work side-by-side with PBS El Paso to shape this new era in the station's long history, develop programming that speaks to El Pasoans young and old alike, and ensure that El Pasoans know that this station is here to serve them as their local storytelling platform."
Notwithstanding these changes, PBS El Paso will continue to operate out of El Paso with the same staff and leadership, and viewers will still enjoy the same programming on the same channels where KCOS 13 aired. PBS El Paso's previous website (www.kcostv.org) will migrate to a new home (www.PBSElPaso.org), and all its social media channels will change over to @PBSElPaso, effective immediately.