KCOS
Telling El Paso
1:33:13
Published:
Six local veterans were given a voice to share their stories of service and coming home.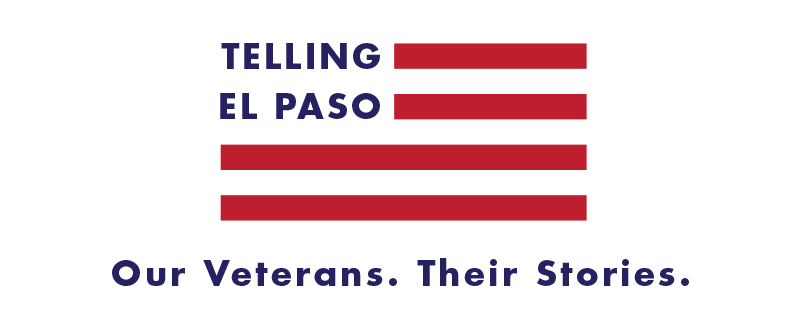 For many civilians, the realities of war are just images on the local news from far-off lands in upheaval. Most only hear about war from talking heads, not from those who lived it. In Telling: El Paso, a performance piece organized by playwright Max Rayneard, six local veterans were given a voice to share their stories of service and coming home.
Through the acclaimed Telling Project veterans and/or family members have the chance to go on stage to speak about how service affected their lives and attitudes. The performance-based project has been a success in at least 40 cities and 18 states and it finally debuted in El Paso in May 2016. KCOS, El Paso's PBS station, partnered with the Telling Project and the Bob Woodruff Foundation to bring them to El Paso.
Three performances were held at venues across El Paso that were free and open to the public May 18-24, 2016. Two more private performances were held for cast members' family, friends, and program sponsors and high school students.
Please meet the six local veterans that honored our community by telling their stories: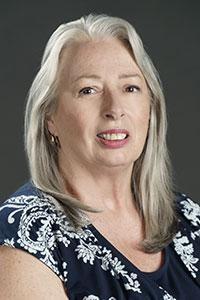 Linda Hinchey served thirteen years (1977-1990) in the U.S. Air Force as an Intelligence analyst supporting F-111 and F-15 Tactical Fighter Wings. After a ten year break and transitioning into the Army National Guard, seven of those years (2002 -2009) she was in the Counterdrug program working with law enforcement agencies to investigate and disrupt criminal organizations growing, manufacturing, and/or distributing controlled substances. During a deployment for Operation Iraqi Freedom in 2004, she drove a Combat HET (Heavy Equipment Transporter) moving tanks throughout Iraq and provided vital intelligence for the convoys. While serving in the military she earned her Bachelor's Degree in Criminal Justice and a Master's Degree in Management.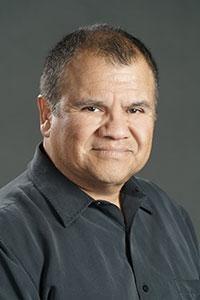 Felix Arenas served in the US Army at Ft. Bliss, and later in the US Navy where he found his career in corporate communications. He considered himself MULTIMEDIA years before there was such a term, working in broadcasting, marketing, photography, video, screenwriting, and later in computer graphics. Felix harbors a deep love of personal stories, old photographs, and family histories. He finds balance between professional and creative endeavors, a lifelong love of physical fitness, and the grounding of family, friends and traditions.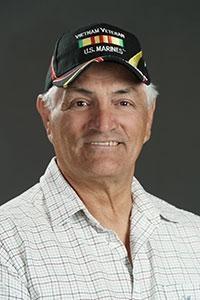 Fortunato S. (Tito) Lechuga served the Marine Corps proudly in Vietnam from 1968 to 1969. He received a Bronze Star with a combat V for Valor, a Meritorious Unit Commendation with one Bronze Star, and a Vietnam Service Metal with three Bronze Campaign Stars. He was also awarded a Gallantry Cross Color with Palm, Purple Heart Metal with one Gold Star, a Combat Action Ribbon, and a Republic of Vietnam Campaign Metal. Tito worked as a warehouseman and for the Teamsters Organization for 30 years and ten years as Security for ICE. He is married to Dr. Mary Helen Lechuga and has five sons: Alan, Michael, Omar, Eric, Ivan and six grandchildren.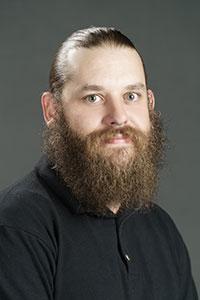 Jeffrey Garret "ANIMAL" Wells was born and raised in El Paso, TX. He volunteered for the U.S. Army and graduated from the Military Police Corps in 1998. He served various assignments in Virginia, Germany, and Fort Bliss and later deployed to Iraq attached to the 4th Infantry Division and was part of dozens of combat military operations in support of Operation Iraqi Freedom. Jeffrey was honorably discharged from Army service in 2004. His current and most proud achievement is being a full time husband, and father of two girls Marilyn Harper (2 ½ years) and Evelyn Aileen (1 year). Jeffrey volunteers with 22 is 22 Too Many to raise awareness on Veteran Suicide, as he continues to face his ongoing battle with the demon. He has also toured with acts such as Overkill, Flotsom and Jetsom, Pissing Razors, Hemlock, Section 6, and Cowboys From Hell Paso.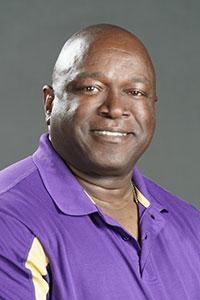 Wacinque Amistad Kaizen BeMende enlisted in the USMC in 1975, he is a Jack of all Services. Navy Sea Duty, Air Force Reserve, AGR-USAF, Army, Army Reserves, Wyoming ANG, Wyoming NG, Coast Guard Auxiliary plus appointment as a honorary member of US Coast Guard. A lay historian of African American service from the Militia in the 1600's, the American Revolution to present day. He retires 30 June 2016 with 40 years of service achieving E-7 in the Air Force and Army. He received a BS degree with honors from Upper Iowa University and has created a consulting company to continue spreading the asset building initiative that changed the lives of US Colored Troops in 1864 to all youth around the world today.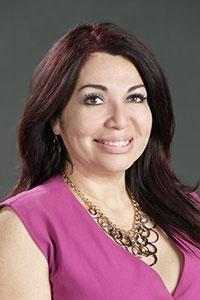 Sylvia Charf grew up in Juarez and joined the Army in 1988 as a Combat Medic. She is Airborne qualified and served as NCOIC, Platoon SGT and 1SG. Sylvia deployed twice to Iraq in 2004 and 2007 with the 1st CAV out of Fort Hood, TX. She is happily retired after 20 plus years of service and now works as a management assistant in a medical facility at Ft. Bliss.